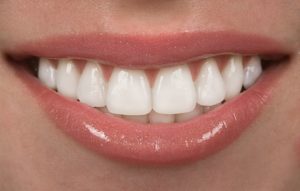 Are you ready to finally invest in your smile with porcelain veneers in Tomball? That is great! You are making an excellent decision. By placing the thin shells on the front side of the teeth, cosmetic flaws are instantly hidden to give you a flawless appearance. This provides a high-quality solution that looks natural using a minimally invasive procedure. You will achieve long-term results to ensure that your confidence lasts. However, to maintain your new smile, you must care for the veneers properly. To help you promote their longevity, Dr. James Geer has the information you need to keep smiling brightly.

Transform Your Smile with Porcelain Veneers
Porcelain veneers are among the most patient-preferred treatments offered by your cosmetic dentist in Tomball, Dr. Geer, because they can resolve an array of issues. By placing the custom-made shells, imperfections are instantly hidden to improve the size, shape, proportion, and color of your teeth. Since they are made from porcelain, they closely mimic the appearance of enamel for natural results. Not to mention, porcelain is thinner so less of the tooth's structure is removed during the bonding process.
Overall, you will drastically improve the appearance of your teeth using a simple procedure. To maintain a flawless smile, it is best to make slight adjustments to your oral hygiene routine and lifestyle habits.
Maintain Your New Smile
The American Academy of Cosmetic Dentistry recommends that you care for them just as you would your natural teeth. While brushing and flossing are vital to promoting their longevity, there are slight adjustments that will need to be made regarding the products you use. However, with the right care, porcelain veneers will last an average of 10 years before needing to be replaced.
Use the Right Products
To keep the underlying teeth healthy and to protect the appearance of the veneers, it is best to brush twice a day. However, you do not want to use any abrasive products, which can cause scratches to develop on their surface. Although you may not be able to see the abrasions, food particles and debris will become trapped in the crevasses, causing them to lose their bright, white appearance. To ensure this does not happen, use a nonabrasive fluoride toothpaste and soft-bristled toothbrush to clean your teeth. Do not forget to floss carefully each day to prevent plaque and tartar from accumulating around the gum line.
Avoid Stain-Causing Foods
Even with the right dental products, scratches will develop due to daily wear and tear. To prevent your smile from becoming discolored, limit your contact with stain-causing foods and drinks, like coffee, berries, and tea.
Stop Bad Habits
Although the veneers are durable, they can break. It is best to avoid eating overly hard foods or using your teeth as tools, which can cause them to chip or crack.
Protect Your New Smile
In addition to home care, maintain your regular dental appointments for a cleaning and checkup. During this time, Dr. Geer will also examine the veneers to ensure that they are not damaged or in need of repair. To get the flawless smile you have always wanted, contact our office today to schedule your appointment.