Dentures – Tomball, TX
Enjoy Results that Look and Feel Natural
If you have suffered significant tooth loss or your teeth are badly damaged, Dr. James Geer can restore a functional, beautiful smile with dentures. Advancements in materials, technologies, and techniques allow dentures to look and feel more realistic than ever before. You won't think twice about the foods you put on your plate or showing off your pearly whites by investing in a good set of dentures.
Who is a Good Candidate for Dentures?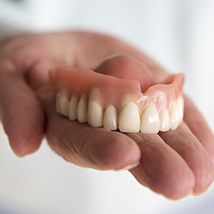 Although dentures are associated with the elderly, there's no age requirement for tooth replacement. Young adults with tooth loss are also candidates. Dentures are recommended for patients who have lost several or all of their teeth in one or both arches.
They can also help people who have severely damaged teeth. It can be more cost-effective to have your teeth extracted and replaced than it is to repair them. You'll require a consultation with Dr. Geer to determine if dentures are right for you.
Types of Dentures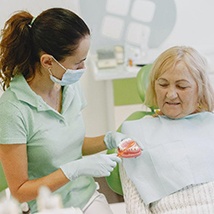 You have many options to choose from when it comes to treating tooth loss. After examining your mouth and learning more about your preferences, Dr. Geer will recommend a solution for you, which may include:
Partial Dentures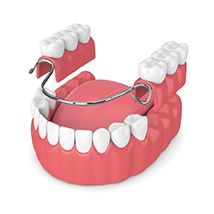 A partial denture can treat consecutive and non-consecutive tooth loss. Prosthetic teeth are set in a gum-colored base that has a metal framework. This allows it to clip or clasp onto your remaining teeth to stay in place to fill the gaps.
Full Dentures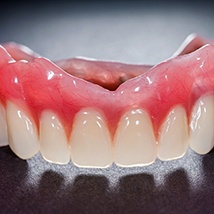 A traditional full denture has an acrylic base, which is created from an impression of your mouth. Prosthetic teeth are fixed to the base that will sit on top of your gum tissue. Suction is all that's needed to hold it in place.
Implant Dentures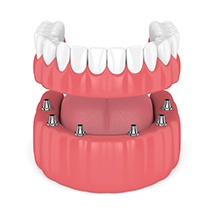 As an alternative to a traditional denture, dental implants can be used. This method will replace both the tooth roots and the crowns. Each tooth is not replaced individually. Instead, 4 to 10 implant posts are surgically placed into your jawbone to serve as roots. They will secure your denture to your jaw, creating the next best thing to real teeth.
The Benefits of Dentures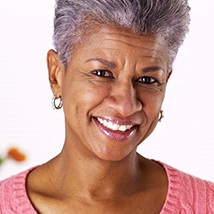 Tooth loss isn't just an aesthetic problem. It can affect your confidence, overall wellness, and quality of life. Filling the gaps in your smile will boost your self-esteem while improving your dental health. You'll have a complete and functional set of teeth to eat a variety of foods that support your health. You'll speak clearly and confidently while turning back the clock to look younger. Your facial tissues will have the support they need to prevent wrinkles and sagging skin. Replacing lost teeth can't take 10 years off your appearance.
You can't put a price on the benefits you'll gain by investing in dentures. Dr. Geer will create the personalized strategy you need to achieve your best smile. You'll be proud to show off your new pearly whites using the latest tooth loss solutions. Contact his office through his website or call (832) 639-6236 to schedule an appointment.