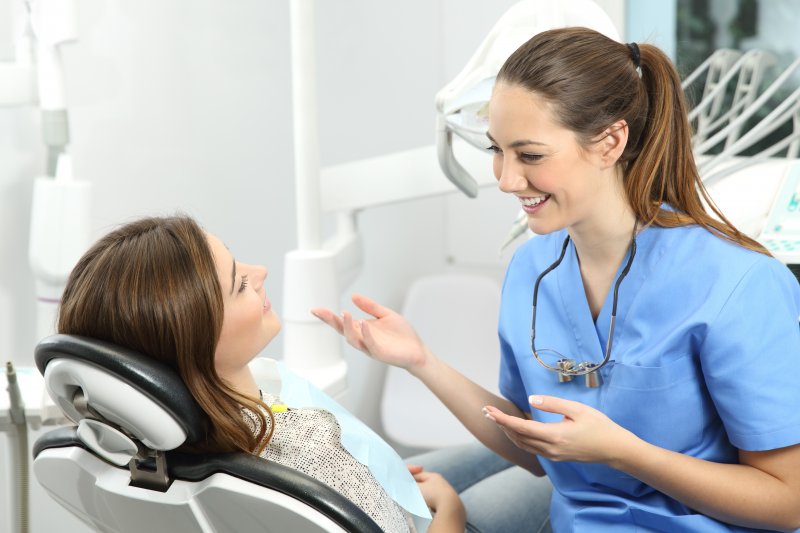 If you have a tooth that is severely infected, regular cavity treatment will no longer be enough to repair it. In this case, a root canal will be necessary. This treatment is used to remove the infected tissue and has a 95% success rate. Even so, root canal therapy is the most feared dental treatment by many people. this is due largely to misconceptions about the procedure. To help ease your worries, read on as we debunk five myths about root canals.
Myth #1: The Benefits of Root Canal Therapy Are Temporary
Though root canal therapy is meant to be a permanent solution to an infected tooth, many patients are under the impression that the relief is only temporary. As long as the procedure is performed by a skilled dentist and you follow their aftercare instructions, you are unlikely to need to have the tooth treated again.
Myth #2: Root Canals Hurts
The opposite is often true since root canal therapy gets rid of the infected pulp in a tooth. Since this is where the nerves are, any pain you're experiencing should go away after treatment. Additionally, the procedure is considered by many patients to be no more painful than having a large cavity filled.
Your dentist will also administer a local anesthetic before treatment, which will prevent you from feeling any pain by numbing the area. For patients who suffer from dental anxiety or have medical conditions that make it difficult for them to sit in the dental chair for long periods, ask your dentist about sedation.
Myth #3: You Only Need a Root Canal If You're in Pain
While pain or discomfort is a common sign that you may need a root canal, it isn't the only one. A few other signs to look out for include:
Swelling or tenderness of the gums around the affected tooth
Increased sensitivity to hot or cold temperatures
A change in the color of the affected tooth
Pain when eating or touching the tooth
A painful, persistent toothache
Myth #4: Tooth Extractions Are Better Than Root Canals
Since myths about root canals have caused this procedure to garner a negative reputation over the years, some patients would rather just have the tooth pulled. Since you will need to pay for the extraction, a tooth replacement, and any other applicable treatments, this will ultimately be the more expensive option. Your dentist will always do whatever they can to save the tooth from extraction and maintain your natural bite.
Myth #5: Root Canals Make You Sick
A study from the 1920s came to the conclusion that root canal therapy may make patients sick. This determination is based on outdated research, and the American Association of Endodontists (AAE), confirmed that there is no scientific evidence that root canal therapy causes any diseases or illnesses.
About the Practice
Dr. James Geer is a Tomball-based dentist who treats patients with effective treatments to keep oral health problems at bay. He also offers restorative options, such as root canal therapy to heal damaged teeth. He can also debunk common myths about root canals and answer any questions you have before the procedure to ensure that you feel comfortable. Visit Dr. Geer's website or call his dental office at (281) 357-4337 for more information or to make an appointment.