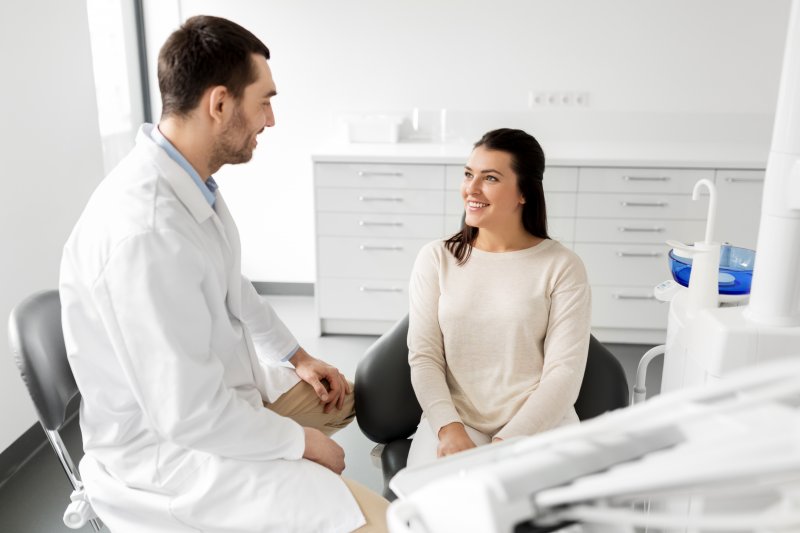 Bacteria are microorganisms that can be found everywhere. They're in the food we eat, in the plants we keep, and in different parts of the body, including the mouth. As abundant as bacteria are in the world around us, many people aren't aware that not all bacteria are bad for you. In fact, there are oral bacteria that naturally occur in your mouth. Though some of these are the causes of gum disease or cavities, others can help keep your body healthy and functioning as intended. Continue reading to learn about how many oral bacteria the average person has in their mouth as well as how they impact your smile.
How Many Oral Bacteria Do People Have?
Studies have been done to find out how many oral bacteria are in the average person's mouth, and they have determined that most people have over 20 billion. This number may vary depending on genetics, the types of foods that you eat, and how often you brush and floss your teeth. The biggest challenge that we face in regards to the health of our pearly whites is that bacteria reproduce. In fact, the number of oral bacteria doubles every five hours. This means that someone who brushes in the morning and doesn't do it again until the following one will have around 100 billion bacteria in their mouth.
Are Oral Bacteria Dangerous?
While the majority of oral bacteria are good for the health of our smiles, others can lead to dental health issues. The oral bacteria that cause cavities feed off the sugar in the foods we eat and the beverages we drink. They release acids that damage our enamel, which is the outer layer of the tooth. This makes our smiles more susceptible to decay. Additionally, bacteria that get into the gums can lead to gum disease, which can cause loose teeth, gum recession, and tooth loss.
4 Tips for Keeping Your Mouth Healthy
Fortunately, there are several steps you can take to keep your smile safe from harmful oral bacteria, such as:
Brush your teeth – Brush in the morning and at night for two minutes each time to remove plaque, food particles, and bacteria from your smile.
Floss nightly – This will remove plaque from between your teeth, which accounts for 40% of it, to lessen your risk of cavities.
Rinse with mouthwash – Using ADA-approved mouthwash on a regular basis will help wash away bacteria in places where you can't brush or floss.
Eat a balanced diet – Lean meat, fish, fresh fruits and veggies, and low-fat or fat-free dairy are full of vitamins and minerals that are good for your smile.
Visit your dentist – Go in for a checkup and cleaning every six months.
Not all oral bacteria are dangerous, but it's important to be proactive to prevent the ones that are from damaging your beam. With the above steps, you can keep oral health issues at bay and maintain a beautiful beam you love!
About the Practice
Dr. James Geer offers patients who live in Tomball and the surrounding communities the exceptional, high-quality oral health care that they need to avoid dental problems. He knows all about smiles and can help you keep your pearly whites healthy and bright. Call Dr. James Geer's dental office at (281) 357-4337 or visit his website if you want to set up an appointment with his talented team or to learn more about the services that he offers.