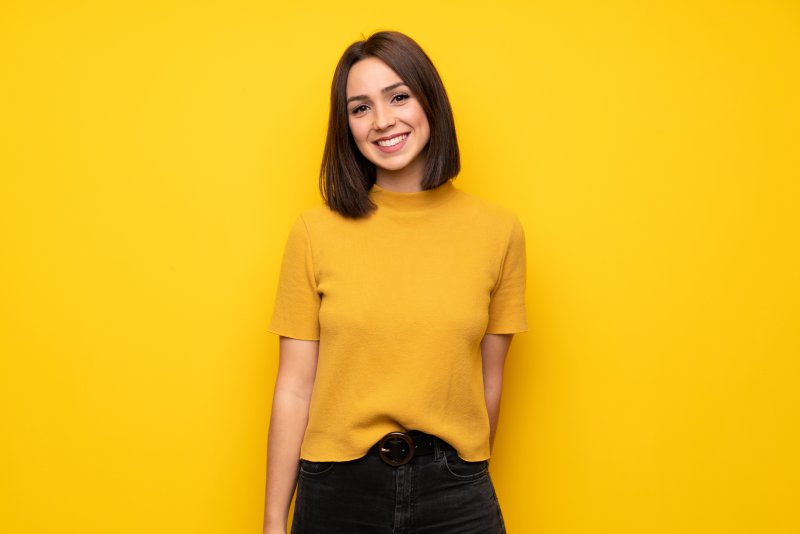 Porcelain veneers are thin shells that cover the entire front surface of the teeth. To ensure that they properly adhere and blend with the rest of your pearly whites, a thin layer of enamel has to be removed. Since this is a permanent change, it's important to make sure that this treatment option is right for you. Additionally, though veneers are durable and highly stain resistant, that doesn't mean that they can't become damaged or discolored over time. To make sure that your new smile lasts as long as possible, changing your diet a bit is one of the most effective things you can do. Read on to learn about three diet changes that can help.
Tip #1: Eat Fruits and Vegetables
Eating foods that are rich in vitamins and jam-packed with nutrients like leafy greens and sweet potatoes can help your teeth stay healthy. Additionally, raw, crunchy fruits and veggies like apples, carrots, and celery can act as a natural toothbrush by helping remove plaque and food particles that are stuck to your veneers. This will help prevent them from becoming discolored, so make sure to incorporate these into your diet.
Tip #2: Avoid Beverages That Are High in Tannins
Tannins are a group of bitter, astringent compounds that are present in the wood, bark, leaves, and fruit of many plants. Drinks like coffee, tea, and red wine contain tannins and can cause your once bright and beautiful smile to become yellow and dull. To protect your veneers from staining, cut back on how often you consume these beverages. Additionally, when you do decide to indulge, make sure to drink them through a straw. Lastly, brush and floss after to prevent the tannins from remaining on your teeth for long periods.
Tip #3: Steer Clear of Hard Foods
Dental discoloration isn't the only thing you need to be worried about when it comes to making a diet change with veneers. Avoid eating hard candies, peanut brittle, and other foods that can chip, crack, or otherwise damage your new smile. You should also avoid chomping on ice cubes or putting hard, non-food items in your mouth
As you can see, there are several ways you can make a diet change with veneers to expand their life. This will allow you to save money on having to replace them sooner than intended so you can keep your smile looking lovely for years to come!
About the Practice
If you've been on the lookout for an exceptional team of dental professionals, look no further than the dental practice of Dr. James Geer. He leads a team of talented, friendly oral health care specialists who treat the residents of Tomball with the care they deserve. If you recently got porcelain veneers or are considering getting them, they can give you tips on how to keep your new smile looking its best. Call Dr. Geer's office at (281) 357-4337 or visit his website for more information on veneers or to schedule an appointment.