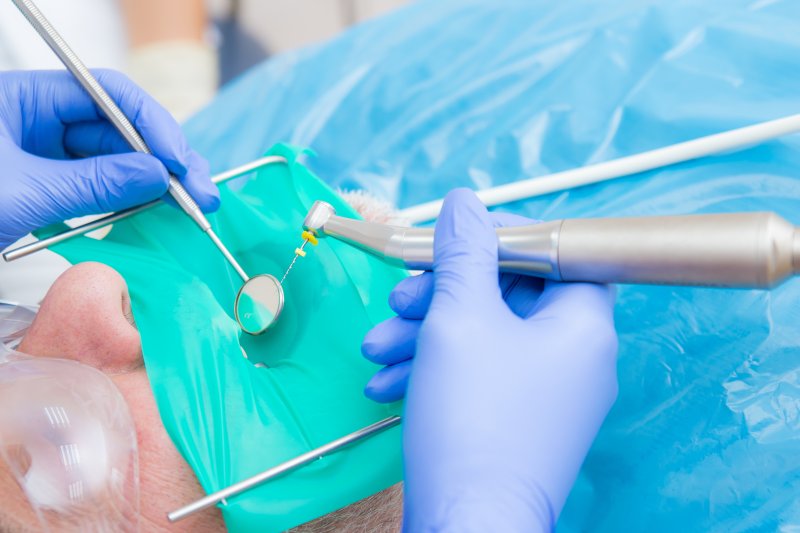 If you're like most people, the thought of getting a root canal may fill you with dread. If gossip is anything to go by, the procedure is annoying at best and painful at worst. It makes sense, given this reputation, that many decide to put off root canal therapy even if their dentist has highly recommended it.
Unfortunately, delaying a root canal will lead to more pain than the actual dental treatment. To learn why that's the case, here's a guide to what happens when you put off a much-needed root canal!
What is Root Canal Therapy?
This therapy removes a tooth's soft tissue or pulp to stop pain and prevent harmful bacteria from spreading. It's performed when said tooth has been damaged or infected, usually as a last resort measure. 
For the therapy, a small hole is drilled into the tooth's surface so its inner material can be removed. Afterward, its interior is filled with a sealant that stabilizes the tooth so it can remain in place. A dental crown or 'cap' is then placed over the tooth for added security.
What Happens If You Put It Off?
The affected tooth will likely develop a severe, painful infection if left untended. Over time, this infection might spread to your jaw and even vital organs, including your brain, thus becoming life-threatening. While antibiotics could slow its spread, the condition wouldn't subside until the infected pieces were removed from the body.
Furthermore, delaying a root canal could make the therapy harder for your dentist. Should the damaged tooth develop a cavity, the procedure's success rate would fall due to additional obstacles. After a certain point, extracting the tooth would become necessary.
See Your Dentist ASAP
If you believe that your tooth needs root canal therapy, you should set an appointment with your dentist to consider your options. Whatever the case, you should act soon to increase the odds of preserving your tooth.
In the end, you're better off getting the treatment without any delay. While the therapy may result in some tenderness, such minor discomfort pales in comparison to ensuring your oral health.
About the Author
Dr. James Geer is a dentist who's practiced in Tomball, TX, since 1977. With nearly fifty years of dental experience, he has advanced skill in oral surgery, especially those emphasizing difficult extractions and impacted 3rd molars. Dr. Geer also offers excellent root canal therapy that uses up-to-date equipment and technology to ensure safe and easy treatment. He currently practices at his self-titled clinic and can be reached at his website or by phone at (281)-357-4337.