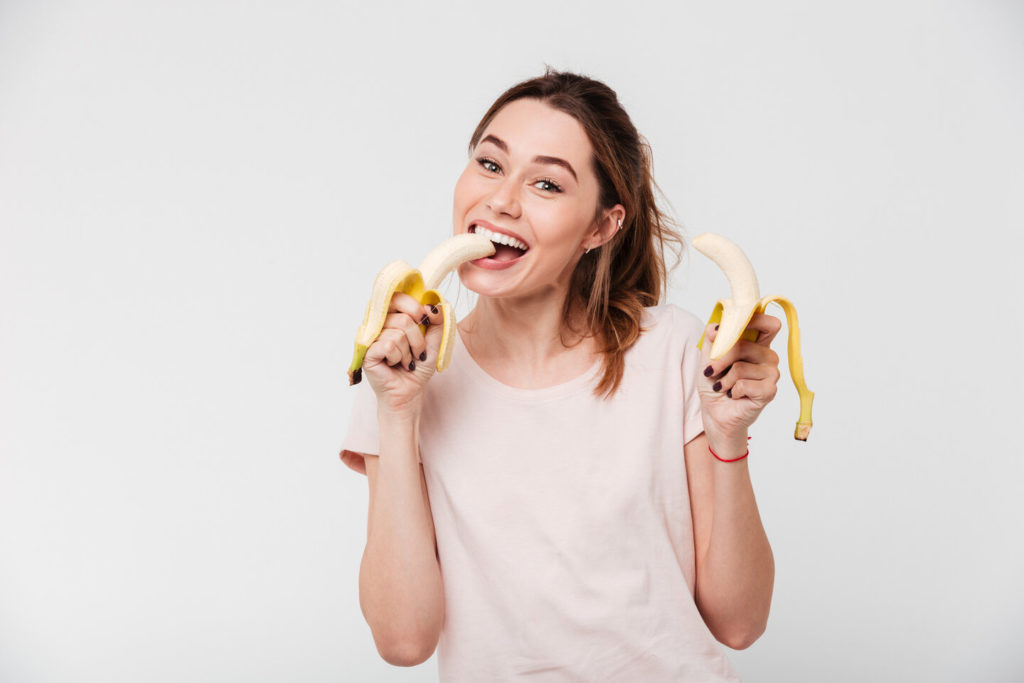 If you recently got veneers and want to extend the lifespan of your investment, it's important to be mindful of what foods and drinks you consume as well as any habits that will impact your smile. A diet change with porcelain veneers may be necessary to make your smile stay brighter for longer. Read on to learn about what foods you should avoid and what you should eat instead to make your results last.
Foods to Eat with Veneers
When you get veneers, your dentist will fit you with temporary ones while your permanent restorations are being made. These will be weaker than your final veneers, but they will keep your teeth safe from harm. There are a few recommended foods to eat with temporary veneers to avoid damage or increased sensitivity, including:
Mashed potatoes
Scrambled eggs
Soft grilled or baked chicken
Canned foods
Bananas
Foods to Avoid with Veneers
Permanent veneers are highly stain resistant, but they can still become discolored over time. To keep them looking bright and beautiful for as long as possible, here are a few of the foods and drinks you should limit or avoid completely:
Dark beverages – Drinks like coffee, soda, tea, red wine, and highly pigmented juices can easily stain your natural teeth and veneers
Hard, crunchy foods – Popcorn, nuts, chips, and other hard and crunchy foods can accidentally chip your veneers
Sticky foods – Caramel, chewing gum, candy, and other sticky foods are hard to remove and can tug on your veneers
Alcohol – This can slowly weaken the bonding agent that attaches your veneers to your teeth
Helpful Tips to Keep Your Veneers Looking Their Best
In addition to the foods and drinks you consume, there are many other ways to keep your veneers looking their best, including:
Cut out tobacco products – If you smoke or use any other tobacco products, cut them out to prevent staining or discoloration of your veneers and natural teeth.
Brush and floss – Brush twice and floss once per day to keep your veneers looking lovely. Use fluoride toothpaste to prevent cavities from forming, as this can threaten your oral health and the longevity of your restoration. If possible, clean your teeth after each meal or drink water to wash away bacteria and food debris.
Visit the dentist – Make sure to keep up with your regular six-month dental checkups and cleanings. This will ensure that both your natural teeth and your veneers remain in optimal condition.
It may prove difficult to skip the popcorn, but it's worth it to make your veneers last as long as possible. With the above tips, you'll be enjoying a bright, beautiful smile for years to come!
About the Author
Dr. James Geer and his team of talented, compassionate, and understanding oral health professionals strive to provide the residents of Tomball with the quality oral health care they deserve. They offer a range of cosmetic services including porcelain veneers to improve the look of your smile. If you are unsure of what foods you can eat with your veneers, they can provide guidance so your teeth keep looking their best. For more information or to set up an appointment, call their office at (281) 357-4337 or visit their website.