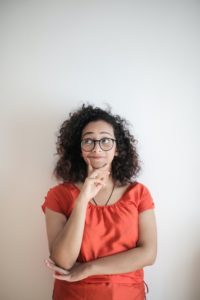 If you're not happy with the way your teeth look, your cosmetic dentist offers several solutions to achieve the smile of your dreams. Among the most popular treatments are dental crowns and veneers in Tomball. Both provide aesthetic and restorative advantages, but there are clear differences between the two. Not sure which is the right choice for you? Here's what you need to know to make the best decision for your smile.
Benefits of Dental Crowns
A crown is a protective cap bonded over the entire surface of a tooth above the gum line. While they are routinely used in restorative dentistry, modern crowns are made of all-ceramic material, so they look like real teeth. A crown can reinstate the health and function of a tooth while also enhancing its appearance. Overall, a crown can be used to treat:
A large area of decay
Significant break or fracture
Cover dark stains or discoloration
Improve an abnormally shaped tooth
Along with other treatments, like a bridge
Your tooth will need to be permanently reshaped for a crown to fit over it, but the restoration is durable. It can withstand the pressure of biting and chewing, making it the ideal solution to treat damaged molars. In addition, crowns are often covered under most dental insurance plans, so you can benefit from an affordable option that can last for decades with the right care.
Benefits of Veneers
Porcelain veneers in Tomball differ from crowns because they don't cover the entire tooth. Instead, it is applied to the front surface to improve its color, size, and shape. The minimally invasive procedure can be used to correct several issues at once, such as:
Stains and discoloration
Chips or cracks
Shorter than average teeth
Gaps between teeth
Veneers are thinner than crowns, allowing you to maintain more of your tooth's integrity. Depending on the material used, veneers can be reversible. Unfortunately, they aren't often included in dental plans because they are considered elective; however, your cosmetic dentist in Tomball offers several solutions to keep them affordable. Although veneers are thinner than ever, they can last for many years if they aren't used on the back teeth. You'll invest in a long-term solution that looks natural.
Revitalize Your Smile
Your first step to improving your smile is to schedule a consultation with your cosmetic dentist. They will examine your teeth and learn more about your goals to create a personalized treatment plan. Rest assured, your results will look flawless to achieve a smile you'll want to show off.
About Dr. James D. Geer
Dr. Geer earned his dental degree at the University of Texas at Houston and has completed advanced training in many specialties, like cosmetic dentistry. After serving the Tomball community for many decades, Dr. Geer briefly retired; however, his passion for creating beautiful smiles led him back to his practice. If you're ready to invest in cosmetic dentistry, choose a trusted dentist. Contact our office today to schedule your consultation.