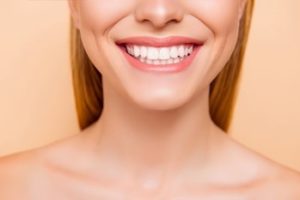 If you decided to invest in yourself and get porcelain veneers in Tomball, you've made a great choice! Veneers can mask imperfections, giving you a bright and beautiful smile. While they are very durable and essentially stain-resistant, your veneers can be negatively affected by the foods and drinks you consume. Whether you're wearing temporary or permanent veneers, it's important to take proper care of them. Read on for a list of foods to avoid in order to keep your new smile looking and functioning exactly how you want it to.
Your First Set of Veneers
Once your dentist has confirmed your dental goals, they will remove 0.5mm to 0.7mm of enamel from the surface of your teeth. They will then take impressions of your teeth that will provide a guide for the lab to design your custom-made veneers. Once the impressions have been taken, your dentist will then attach a set of temporary veneers to your teeth. You may need to wait 2 to 3 weeks for your permanent set to arrive, so the temporary veneers will protect your teeth until they do. This set will likely be made of acrylic materials and your dentist will attach them using a temporary cement. During this period, the foods you eat can affect how well they last. Here are some foods you should avoid until you get your permanent veneers:
Tough meats: beef jerky, well-done steak, etc.
Hard foods: Raw fruits and vegetables, candy, ice, etc.
Sticky foods: taffy, caramel, etc.
Items that can stain: berries, coffee, tea, red wine, etc.
Your Permanent Veneers
Your customized veneers are sent to a lab and are created with medical-grade porcelain. This non-porous material is much more durable and more stain-resistant than the materials that were used to craft your temporary veneers. But while your veneers themselves will not stain; the bonding material used to adhere your veneers to your teeth can. If you drink coffee, tea, red wine or you enjoy eating foods that can cause staining, be sure to drink water or brush your teeth as soon as you're done. A few other points to be aware of when you get your permanent veneers are listed below:
If you enjoy snacking on hard foods like raw fruits and vegetables, it's a good idea to slice them first and only use your back teeth while chewing. Biting directly into these items could weaken the bonding agent and cause your veneers to become loose.
Acidic foods, alcoholic beverages, and even alcohol-based mouthwashes can cause the bonding material to deteriorate.
The tar and nicotine found in tobacco products can stain the bonding agent between your veneer and your natural tooth. When this happens, your once white and beautiful veneers will develop a yellow or brown tint around the edges.
Don't let your investment go to waste. Permanent veneers are more durable than temporary veneers, but they can still be damaged. Being mindful of your diet and everyday habits can help keep your new smile in great shape. If you're unsure about certain foods or snacks, your dentist can help.
About the Author
Dr. James Geer has made it his mission to provide top-quality dental care to the citizens of Tomball since 1977. He received his Doctor of Dental Surgery from the University of Texas at Houston and continues to expand his knowledge as dentistry continues to advance. If you're ready to have someone you can truly trust enhance your smile with veneers, contact the office at (281) 357-4337 or visit the website to schedule your appointment today.