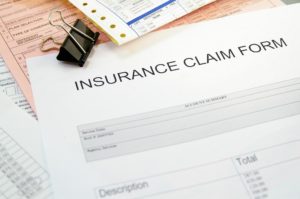 If you're missing teeth, you've probably heard about the benefits of dental implants. As the only treatment to recreate the entire tooth structure, they offer unmatched advantages when compared to more traditional procedures. Unfortunately, it's not a secret they cost more upfront. As a result, you might think they aren't an option for you. Thankfully, you can use your dental insurance, so people from all walks of life can benefit from dental implants in Tomball. Although they won't cover the entire cost, you can use your coverage to lower the amount you need to pay to rebuild your smile without breaking the bank.
How Much Do Dental Implants Cost?
There isn't a set fee for dental implants because the cost is based on each patient's individual needs. During your consultation, your dentist will provide you with a custom estimate based on your personalized plan. Although every plan differs, most will include fees for:
Initial consultation
Diagnostic images & CT scan
Additional procedures
Sedation or anesthesia
Placement surgery
Implant posts, abutments & restorations
Can I Use My Dental Insurance?
Every plan is unique; however, most dental insurances will cover a portion of the cost after paying your monthly premiums. After reaching your yearly deductible, you'll have access to your annual limit to use toward the cost of your treatment. Although your insurance won't pay the entire amount, it can pay 20% to 80% of certain steps in your plan, such as:
Initial consultation
Diagnostic imaging & CT scan
Sedation or anesthesia
Additional procedures, like tooth extractions or periodontal therapy
Implant posts & abutments
Restorations
Your dental office will work on your behalf with your insurance company to file the necessary claim forms, so you have one less thing to worry about. A member of your dental team will help you maximize your annual allowance to lower the amount you need to pay out-of-pocket.
How Can I Keep My Dental Implants Affordable?
Using your dental insurance will make your treatment more affordable; however, there will still be a remaining balance. Since your plan includes several steps over multiple months, it can make it easier to pay the remaining cost because you won't need to cover the entire amount upfront. In addition, your dentist can help split the cost of your treatment over the next calendar year.
There are several payment options for any remaining balance, like third-party financing. You're given the funds you need to pay for your new smile, which you'll repay using a plan that accommodates your budget.
Don't let the fear of a large bill prevent you from replacing your missing teeth. Your dentist will help you find the solutions you need to invest in a complete smile without draining your wallet.
About Dr. James D. Geer
Since 1977, Dr. Geer has provided advanced dental care to the community. He has undergone additional training in oral surgery to treat complex issues, like tooth loss. If you're interested in dental implants, he can help. Contact our office today to schedule your consultation for a complete smile.