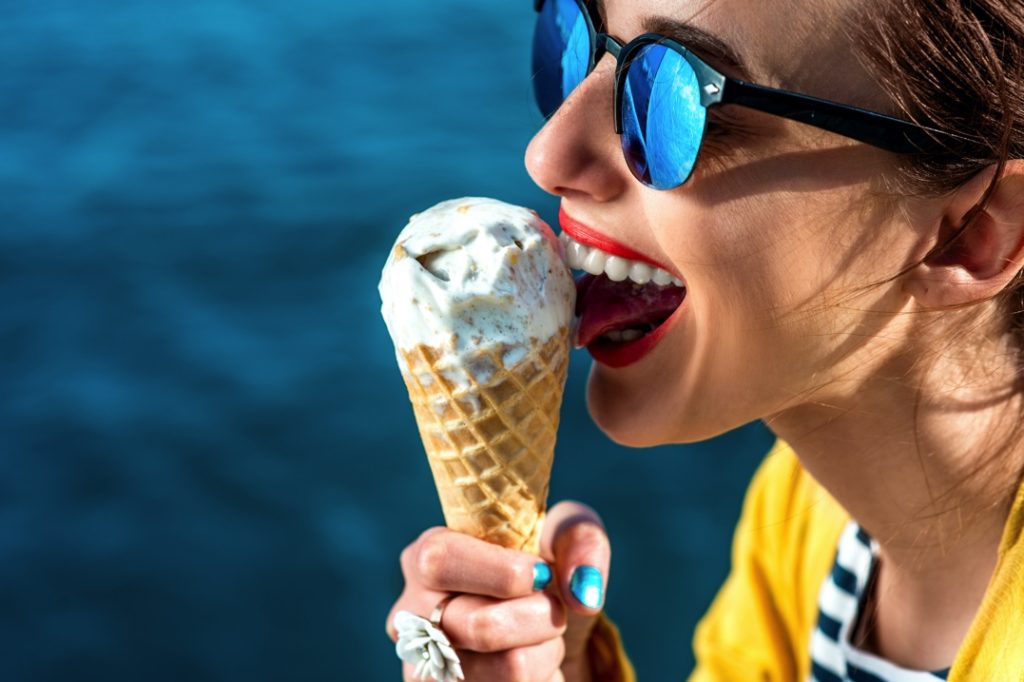 You've been waiting all year for summertime to come around. You have all sorts of activities planned and even reserved some time to relax. As the weather's getting warmer and you're enjoying yourself, remember to keep your smile in mind. There are many fun summer activities that could pose potential threat to your teeth. Your dentist in Tomball shares a few of them and what you can do to protect your mouth.
Sugary Summer Drinks
When you're outside sweating in the warm weather, you may feel inclined to reach for soda, sports drink, or an ice-cold lemonade. These drinks are fun to have on occasion. However, if you're sipping on them all day, you may run into some trouble. These drinks contain high levels of sugar and are acidic. The combination can wear down your enamel and lead to the following:
Tooth sensitivity
Discoloration
Tooth decay
Cracks and chips
If you're thirsty, the first thing you should reach for is a glass of water. If you choose to have an occasional sugary beverage, use a straw to limit its contact with your teeth. Rinse your mouth with water afterwards.
Cold Summer Treats
Sitting out on the porch on a summer day with an ice cream cone or popsicle sounds like pure bliss. But doing so can cause pain if you have sensitive teeth. This can be caused by a variety of different issues including cavities, cracked teeth, worn-down enamel, gum recession, or other problems. Teeth sensitivity is definitely something you should bring up to your dentist. Fortunately, there are a few things you can try to lessen the discomfort:
Avoid acidic beverages and foods: Things like tomatoes, tea, coffee, sports drinks, citrus fruits, and wine are very acidic. They can cause your enamel to soften and eventually cause increased sensitivity.
Change toothpastes: If you're using a whitening toothpaste, this would be a good time to drop it. Instead, look for one that is made especially for people who have sensitive teeth.
Use a soft-bristled toothbrush: Medium and hard-bristled toothbrushes can actually harm the enamel of your teeth, which can cause increased sensitivity. Look for a soft-bristled toothbrush and remember to use soft circular motions when you're brushing.
Summer Sports
Staying active is an important part of a healthy lifestyle. However, certain activities can pose harm to your smile. This includes contact sports like football, basketball, and softball. But this doesn't mean you shouldn't stay involved in sports. Ask your dentist about custom-made mouthguards. This way, you can stay in the game without having to worry about damaging your teeth.
As harmful as some of these activities may be, you don't have to fret. By keeping these things in mind, you will be able to have fun while also maintaining the health of your smile.
About the Author
Dr. James D. Geer has been serving the Tomball area for over four decades. He earned his Doctor of Dental Surgery from the University of Texas at Houston. He is also a member of numerous professional organizations including the American Dental Association, the State of Texas Dental Association, and the Academy of General Dentistry. Dr. Geer provides mouthguards as one of his many services. For more information or to schedule an appointment, visit his website or call (281) 357-4337.