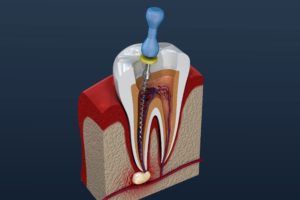 If you have a problematic tooth keeping you awake at night, your dentist may have recommended a root canal in Tomball. Despite their bad reputation, over 15 million root canals are performed each year in the U.S., and they are virtually pain-free because of new innovations in dentistry. Although you know the procedure can save your tooth, it's normal to have a few concerns before you're ready to commit to it. Here's what you need to know about root canals to make the best decision for your smile.
1. You Can Get a Second Opinion
If you have an infected tooth, you essentially have 2 options: treat it with a root canal or have it removed. Both are big decisions. Your dentist will likely recommend a root canal because it can save a failing tooth. This also allows you to avoid the complications associated with tooth loss. Although they've explained the benefits, is it really the right option? If you have concerns about any suggested dental treatment, don't hesitate to seek a second opinion to ensure you're making the best choice for your smile.
2. Root Canals Aren't Painful
You've probably heard a few complaints about the pain involved with root canals. While they may have caused discomfort in the past, they aren't any worse than a traditional dental filling these days. Your dentist uses an anesthetic and the latest dental instruments for a pain-free process. As with any procedure, your tooth might be a bit tender for a few days after the treatment, but it can be managed using an over-the-counter pain reliever.
3. Root Canals Have a High Success Rate
Undergoing root canal therapy will require you to permanently alter your tooth; therefore, you want to ensure the decision you're making offers the best long-term benefits. Rest assured, root canal therapy has over a 95% success rate. You'll invest in a healthy smile using a solution that's proven to last.
4. Root Canals Require Little Extra Care
After your root canal, your dentist in Tomball will likely place a crown over your tooth. This adds an extra layer of protection while also restoring its function and appearance. Although the crown isn't subject to decay, it still requires care. Simply brush and floss your teeth as you normally do, paying extra attention when cleaning where the crown meets your gum line. Don't forget to visit your dentist at least twice a year for a cleaning and checkup.
Save Your Smile Today
If you have a badly damaged or infected tooth, your dentist can save it with a root canal. Don't wait until it's too late.
About Dr. James D. Geer
Dr. James D. Geer has provided comprehensive dental services since 1977. Although he previously retired, his passion for his patients led him back to dentistry. As a lifelong learner, he's committed to regularly continuing his education to provide modern dental care. Dr. Geer has the solutions you need to restore a healthy, beautiful smile. If you need a root canal or a second opinion, contact our office today for an appointment.