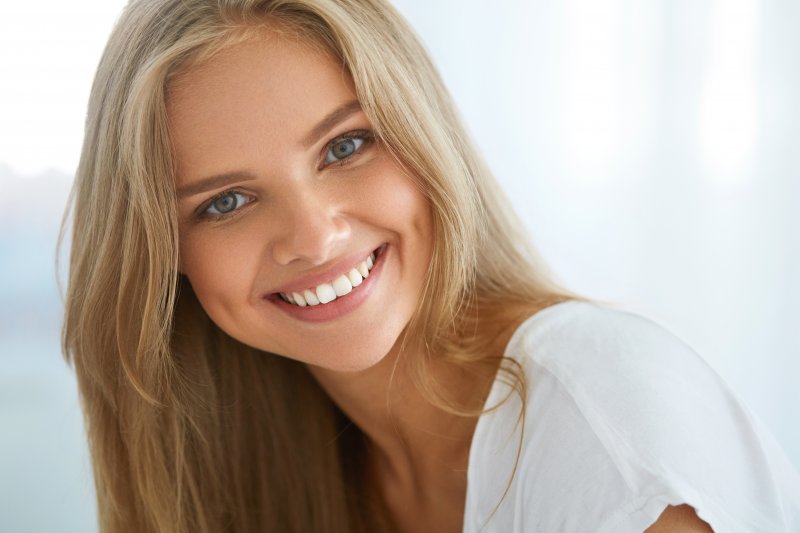 Studies show that when you meet a person, your smile is one of the first traits that will be evaluated. Teeth stains can make an unfavorable initial impression, but with porcelain veneers, that problem can be eradicated. The benefits don't stop there, though. Learn how the design of porcelain veneers make them resistant to future stains and the steps you can take to preserve your beautiful new smile!
What Makes Porcelain Veneers Valuable?
Porcelain veneers are thin ceramic shells that are custom-designed by your dentist to match the shape, shade and size of your other teeth. Because they are so versatile, the permanent fixtures can be used to improve more than just stains and discoloration. They are also able to mask gaps, crookedness, crowding and misalignment.
The benefits don't stop there, though. In addition to revamping your image, porcelain veneers offer the benefit of being resistant to staining.
How Porcelain Veneers Prevent Stains
Here are the two main reasons that porcelain veneers are less likely to stain:
They aren't porous like your natural teeth, which means it's harder for residue to cling to them and cause stains to develop.
Porcelain veneers are coated with a stain-resistant resin that additionally makes it more difficult for debris to stick to the teeth.
How You Can Extend the Life of Your Porcelain Veneers
Although porcelain veneers are resistant to stain, over time, the protective coating can become worn, leaving the fixtures more susceptible to blemishes. Thankfully, there are some steps you can take to prevent this from happening.
One remedy is to limit your consumption of sticky or highly pigmented items like coffee, tea or wine. Additionally, you should be sure to brush and floss your teeth at least two times a day to prevent any buildup.
If you choose to indulge in beverages that are known to stain, then it's a good idea to use a straw. It also helps to drink water afterwards to flush your mouth.
The Value of Visiting Your Dentist
After your porcelain veneers are placed, you should still maintain regular visits to your dentist for cleanings and examinations. Thus, if there are any concerns about the condition of your veneers, they can be addressed so you can maintain your desired image.
So to enjoy a beautiful and stain-free smile for the holidays, contact your cosmetic dentist to learn more about the porcelain veneers process today!
About the Author
For over 40 years, Dr. James Greer has been a fixture in the Tomball area, helping patients experience the joys of having a dazzling smile. The University of Texas at Houston graduate also maintains professional affiliation with such organizations as the Academy of General Dentistry and the Willowbrook Dental Study Club, which allows him to stay abreast of the growing complexities in the dental world. Dr. Greer enhances smiles by placing porcelain veneers at his private practice, and he can be reached for more information through his website.