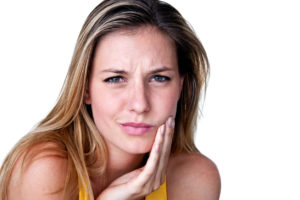 Root canals get a bad rap from most patients. But why? Is it because they're "painful?"
Truth be told, avoiding a root canal is what actually causes excruciating dental pain. That's right, the pain associated with this dental procedure is actually stemming from the present problem, not the actual treatment.
If you're ready to learn more about how a root canal can help you relieve dental pain, you're in the right place!
Can you tell if you need a root canal?
The short answer is yes. Patients that have severe tooth pain may need a root canal treatment to actually relieve their discomfort. If you have any of these signs of dental issues, visit your dentist as soon as possible for a professional opinion.
serious pain when eating
swelling in the mouth
extreme sensitivity to hot or cold substances
discoloration of your teeth
pimple-like bumps on the gums
These are all serious signs of infected teeth, which not only cause severe discomfort, but can also lead to tooth loss or other systematic health problems.
Why should I get a root canal instead of "toughing it out?"
A root canal, formally known as an endodontic treatment, is necessary when the inside of your (the pulp that contains nerve endings) becomes inflamed from penetrating infection.
The point of a root canal is to save a tooth which would otherwise need to be removed. If you're looking to avoid tooth extraction of an infected tooth, getting a root canal is the best way to revitalize your dental health.
There's no reason to worry either, root canals have an incredibly high success rate. Many root canal-treated teeth last a lifetime because your dentist not only removes the infected pulp and dangerous dental debris, but they also will seal the tooth with a strong dental crown to avoid future infections. According to statistics, more than 95% of the procedures are successful allowing the tooth to remain in place and fully functioning.
Your Dentist Cares About Your Comfort
If the reason you're not getting a root canal is because of anticipated pain, you can rest assured that when you visit an advanced practice you'll be comfortable throughout your treatment.  Your dentist will use local anesthetics to numb the affected area. Sedation will be used to create a relaxed experience.  After the procedure is completed you can expect some swelling and minor discomfort, but nothing that your dentist's prescribed medication can't help you cope with.
---
About Our Office
Dr. James Greer's top goal as a dentist is to help you keep and maintain all of your healthy, natural teeth. That becomes difficult to do if you have a severe tooth infection! That's why our comprehensive office offers root canal treatment. If you still have questions or concerns about root canal treatment, feel free to give our office a call. We would be happy to answer any questions you may have or schedule consultation for you to meet with Dr. Greer himself.