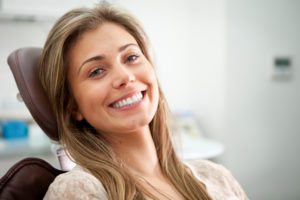 There's never been a more important time to visit your dentist and take charge of your oral health. Studies linking periodontal disease with other serious health concerns such as cardiovascular disease, high blood pressure, and stroke have emerged and turned our attention to the oral systemic connection. Dr. James Geer recommends that his patients visit every six months, or twice per year to ensure that we detect any oral health concerns such as periodontal disease early on. Here's more information on how often you should see your dentist in Tomball.
The Importance of Six-Month Cleaning Appointments
A number of things happen at your six-month cleaning and checkup appointments, the first being your hygienist removes the excess plaque buildup from your teeth that causes issues like periodontal (gum) disease and tooth decay. Next, they'll take the time to educate you about your oral health, and proper brushing and flossing techniques so that you can make the most of your home care routine.
Finally Dr. Geer will screen you for issues such as gum disease, oral cancer, and tooth decay. The earlier we detect these concerns, the better your chance is of controlling them with the least invasive treatment. Believe it or not, Dr. Geer can detect these issues even earlier than you can.
Periodontal Health Affects Your Overall Health
Gum disease occurs when excessive plaque buildup causes your gums to separate from your teeth, which allows harmful bacteria below the gum line and causes an infection of the soft tissues and bone that support your teeth. If left untreated, this infection slowly destroys your bone and gum tissues, eliminating the support system for your teeth, and eventually leading to tooth loss. Gum disease is actually the leading cause of tooth loss in American adults.
Gingivitis is the early stage of gum disease, and during this phase you may notice that you have chronic bad breath, gums that bleed when you brush and appear red and swollen. If you notice these symptoms, it's important to be proactive because gingivitis can be successfully managed with a thorough cleaning and improvements to your home care routine in most cases. In fact, some patients are even able to reverse their gingivitis.
Periodontitis is the advanced stage of gum disease, which will require a deeper cleaning called scaling and root planing to reach below the gum line and remove plaque and tartar buildup. Dr. Geer and his highly skilled hygiene team are well equipped to help you through any stage of gum disease you may be facing.
We encourage you to contact us today and schedule your next cleaning and checkup. You health and your oral health are too important to risk.