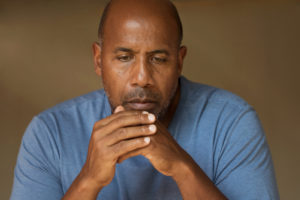 A missing tooth presents daily challenges that most of us take for granted. For example, when you walk into your favorite restaurant, you might not be able to properly chew the foods you once enjoyed. You may feel embarrassed about talking or smiling in front of others because of your tooth. The good news is that Dr. James Geer has solutions for you. If you're living with a missing tooth, your dentist in Tomball can help!
Missing Teeth and Oral Health
While you may be missing eating your favorite foods, did you know that your missing tooth is also affecting your oral health? When your root is missing, your bone has nothing left to support and it begins to deteriorate. When your tooth is missing, your healthy remaining teeth begin to shift into the open space, which puts them at risk for fractures. Replacing your missing tooth also protects your oral health.
What is a Dental Implant?
Dental implants in Tomball are by far the best tooth replacement solution that dentistry has to offer. This is because they restore both your root and your tooth. A biocompatible titanium post replaces your root and creates a firm foundation for your tooth after it's surgically placed into your bone and given time to integrate.
Your tooth is restored with a custom designed porcelain crown that provides you the same function your natural tooth did. This means that you'll be able to chew, eat, smile and talk with ease once again. Your new tooth is also easy to take care of as you can also brush and floss as you were used to. Implants offer great longevity because with excellent home care and regular dental checkups, they can potentially last for a lifetime.
Am I a Candidate for Dental Implants?
Dr. Geer can determine if implants are right for you during an examination and some x-rays. Implants do require that you have enough healthy bone structure present to support them, and that you're in good overall health. Dr. Geer can handle your entire implant procedure from start to finish in the comfort of our Tomball office. If dental implants are not in your future, Dr. Geer is happy to discuss other options for tooth replacement with you.
Don't let a missing tooth hold you back from enjoying life any longer! Contact our office today and learn how Dr. Geer can help you reclaim your smile.