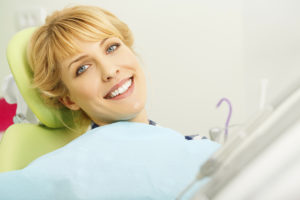 If you are scheduled to have oral surgery soon, there's nothing to worry about. You're not only in good hands with Tomball oral surgeon Dr. James Geer, you also have his years of expertise and experience on your side. To help you prepare for your upcoming oral surgery, Dr. Geer would like to offer some helpful tips. Read on to find out what you need to know in order to make your surgical procedure go as smoothly as possible.
Find a Friend
On the day of your surgery, you will need to enlist the help of a friend or family member. This person will drive you to and from your appointment for oral surgery in Tomball and stick around for part of the day while you recover. Depending on the type of sedation Dr. Geer uses, you may not be able to operate a vehicle safely after surgery. A sedative may also require a few hours of observation post-op, as well.
Pre-Op Diet and Smoking
If Dr. Geer has told you that you will be having intravenous anesthetic sedation, it is very important to follow all of his instructions to ensure a safe procedure. Generally speaking, you should not eat or drink anything for at least eight hours prior to surgery. If the type of oral surgery you are having only requires a local anesthetic—such as dental implants—then you may have a light meal one to two hours before your oral surgery in Tomball. Regardless of the type of sedation you are receiving, you should always brush and floss your teeth before the appointment.
If you are a smoker, then Dr. Geer asks that you not smoke for at least 12 hours before your surgery. After surgery, smoking is not recommended for a minimum of 24 hours. So, this can be an excellent opportunity to quit for people who have wanted to do so.
Proper Attire
Wear comfortable clothing that is loose fitting and has short sleeves. Dr. Geer and his team make every effort to avoid getting fluids on your clothing, but you may want to consider wearing something that you wouldn't mind being stained. Don't wear jewelry and avoid wearing contact lenses because your eyes will likely be closed for the better part of the procedure.
Pre-Op Grocery Shop
Before your oral surgery in Tomball, stock your shelves and refrigerator with soft foods that require little to no chewing. Foods such as yogurt, pudding, jello, soft cooked pasta, applesauce and the like are excellent choices. You may also opt for nutritional drinks such as Boost or Ensure. Never use a straw to drink after oral surgery and avoid spicy or acidic foods for a few days after surgery.
Call Our Office Today
If you have any other questions about your procedure, contact the oral surgeon in Tomball, Dr. James Geer.