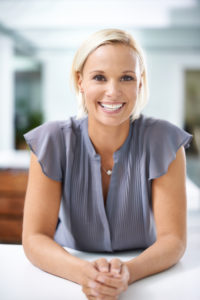 When it comes to choosing a dentist, it is important to understand that not all dentists are the same. Not all dentists are able to perform all of the necessary services you will need throughout the years, such as oral surgeries. As a result, you are often referred to other dentists and specialists to have your needs met. This is not only inconvenient, but also causes you to place your trust in a stranger. Now, you are able to benefit from oral surgeries with your dentist in Tomball. Dr. James Geer is more than just a dentist. He also holds a Doctorate of Dental Surgery so you are able to benefit from oral surgeries from a dentist you already know and trust.

Oral Surgeries at Your Dental Office
There will likely come a time when you will require an oral surgery in Tomball—whether you need wisdom tooth extraction or dental implants. Often, general dentists are not specially trained to perform oral surgeries. As a result, your dentist will have to refer you to another dentist who is capable of performing the procedure. This adds inconvenience to your already busy life by having to schedule appointments at various locations. Not to mention, having to undergo an oral surgery often causes a certain degree of stress and anxiety. If you do not currently have a trusted relationship with your oral surgeon, this further adds to the stress and worries of undergoing the procedure.
With one dentist, who is also trained in oral surgery, your worries will be put at ease as you have a positive and trusting relationship with your dentist. Not to mention, the entire process will be easier as you will only need to visit one location for your appointments. Your dentist will already know your oral health and situation to provide a more comfortable and comprehensive treatment.
Your Dentist for Oral Surgery
Dr. James Geer has served the dental needs of the community of Tomball since 1977. Dr. Geer received his Doctorate of Dental Surgery from the University of Texas at Houston. In addition, he has completed advanced training and experience in oral surgery with a tight focus on the removal of impacted wisdom teeth and other tooth extractions. As a result, he is able to not only provide general dentistry services, but oral surgeries as well. His commitment to dental excellence over the years has afforded him memberships with many professional dental organizations, including the American Dental Association, Academy of General Dentistry, and the State of Texas Dental Association.
If you are in need of a new dentist, choose a dentist who is also able to perform oral surgeries. While you may not need an oral surgery today, you may in the future. Think to the future and remove the headache and hassle by choosing a dentist and oral surgeon in one convenient location.
As Tomball's choice for comprehensive dentistry, Dr. Geer will provide you with the exceptional dental care you deserve. Contact our office today to schedule an appointment.